PLANAIR SA (100 employees) is an independent Swiss engineering and consulting company operating in Switzerland and France with focus on renewable energies and energy efficiency. In over 30 years of experience, the company gathered a large number of references (public bodies, architects, general contractors, various types of industries, households and European projects). This allowed the acquisition of insights in many different challenges related to energy management.
The skills and experience of Planair in the domain of energy in industries is very large with several projects focusing on energy concepts, target agreements, feasibility studies and optimization of electric drives. Planair is also responsible for the French-speaking part of Switzerland of the Energy Agency of the Swiss Private Sector (EnAW) aiming in reducing every company's power consumption and CO2 emissions.
Actions in the IMPAWATT Project
Planair is the coordinator of the project. The company is also responsible to develop the staff training material on multi-energy monitoring and to coordinate the activities to validate and assess the impact of the IMPAWATT capacity building program, bringing its extensive experience and knowledge on evaluation procedures.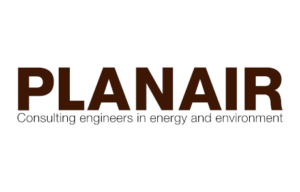 Planair SA
Le Crêt 108A
CH-2314 La Sagne