Our senior staff has 25 years engineering and consultancy experience in the field of supporting private households to save energy. The main energy saving advice-channel of SEnerCon are several online applications that help consumers to detect and exploit energy saving potentials in their homes. The expertise of the SEnerCon is frequently requested by national ministries as well as industry partners in the HVAC industry. Till today, SEnerCon online energy advice has been used more than 2.2 Mio times. SEnerCon areas of activity are:
Energy Efficiency: SEnerCon has developed a number of novel tools which help to increase energy efficiency in private homes. Among these, for example, a monitoring tool which checks for the energy efficiency and comparative analysis of heating bills and heat energy consumption of residential buildings which allows benchmarking the heat energy consumption of similar dwellings.
Consumer advisory/dissemination: Consumers consult our webpages frequently in searching for advice on how to save energy. The topics addressed and offered by SEnerCon are related to the HVAC-system of homes but also include an up to date data basis on currently available modernization supporting schemes.
SEnerCon has experience in managing an Intelligent Energy Europe project as well as managing large public financed projects in Germany. Our expert team has a sound competence to generate new knowledge and tools and to test new ideas in all areas of company expertise. SEnerCon has developed a number of novel tools, which help to increase energy efficiency in private homes. Most relevant Actions: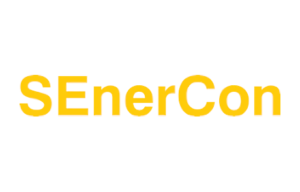 SEnerCon GmbH
Hochkirchstr. 11
10829 Berlin
Germany